Jom Ke Sarawak Lucky Draw Livestream
30 Dec 2021
About Jom Ke Sarawak
---
The "Jom Ke Sarawak" interstate campaign features 16 discounted tour packages throughout Sarawak's southern, central and northern region starting as low as RM176 per person for a three-day, two-night stay package.
Bookings can be made from October 15th until December 5th, 2021 through Shopee Malaysia's platform and the travel period starts from October 15th until December 15th, 2021.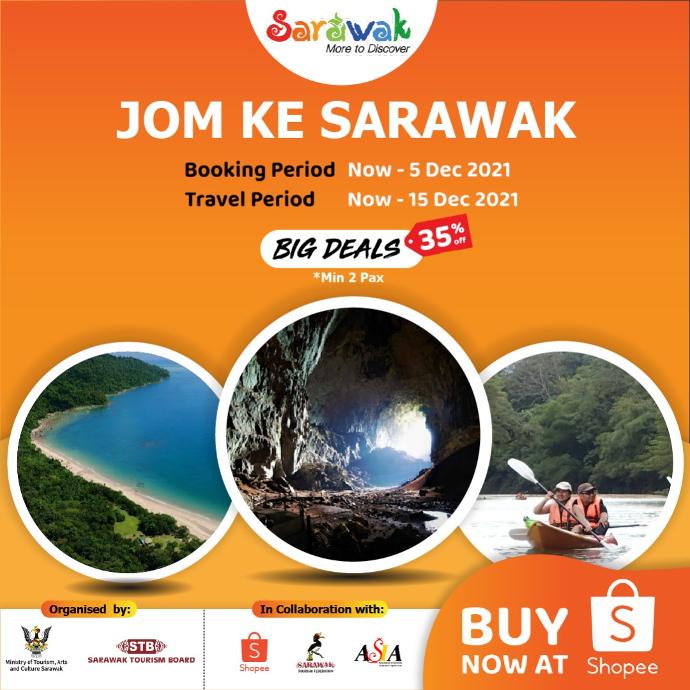 Lucky Draw Livestream
---
The Jom Ke Sarawak Lucky Draw Livestream is to appreciate the survey participant's input and time to fill in the survey and to promote Sarawak destinations through gifts in the lucky draw.
The live stream is held on 30 December 2021, 7:00 pm, simultaneously on SarawakFocus Facebook Page, Serba DigitalX Facebook Page, Sarawak Travel, Malaysia, Borneo Facebook Page.
Livestream Video:
Facebook Livestream