Sarawak Esport Expo 2019
25-27 Nov 2019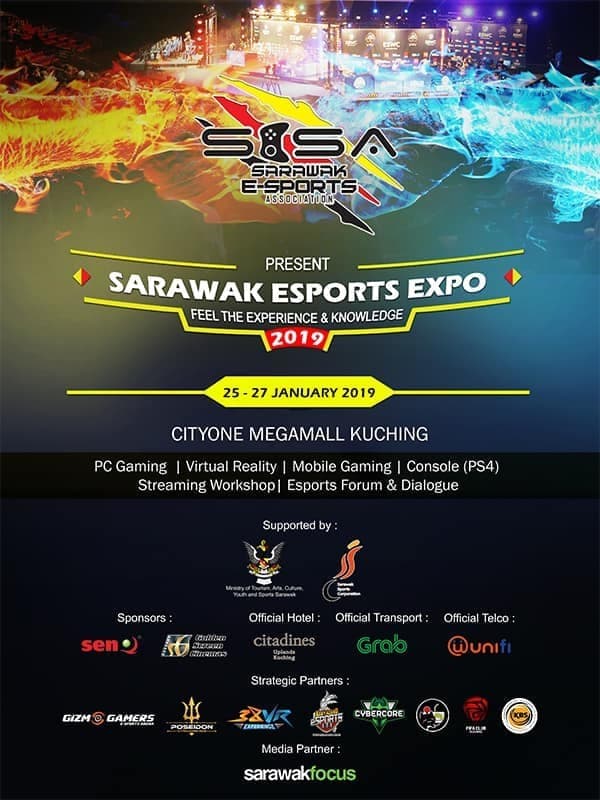 Sarawak's First-ever Esports Expo
---
The event was organised by Sarawak Esports Association (SESA), the theme of events is "Feel the Experience & Knowledge".
The
key objectives are to promote esports in Sarawak, and also to raise awareness of the games to both the government and the public.
"Esports is not just about gaming – there is value behind it. This area can be a career by becoming a professional gamer or a game app developer; it can also generate income in the tourism sector should we get to host an international (esports) event here where all gamers, domestic and overseas, would come and participate," said SESA president Afiq Fadhli Narawi.
SESA Esport Expo 2019 Highlight Video