Live Streaming & Video Production
02, 10 Sept 2020
About SEA
---
Sarawak Entrepreneur Association (SEA) is a platform to enpower our young entrepreneur in the state and provide a networking platform from various industries and establish international networks as well.
Visit SEA Facebook for more information:
Facebook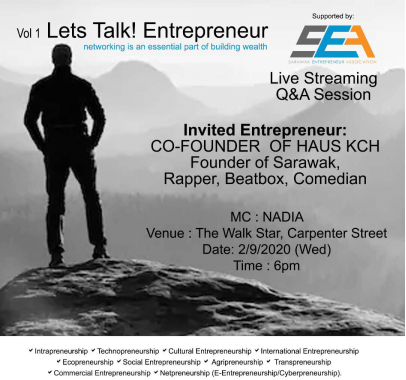 SEA Mission
---
To grow more professional entrepreneurs in the state.
Bridge between entrepreneurs and the government.
To understand the needs and feedbacks of the entrepreneurs.
Participate to contribute feedback to government for policies improvement.
A networking platform for Sarawak entrepreneurs from various industries.
To establish international networks for members and Sarawak entrepreneur.
To promote collaborations between other entrepreneurial associations and business organizations.
To improve the economic progression in the state.